Hey beautiful! In today's video, I will share another important section of my bead and jewelry making supply storage: how I store my crystal beads and stones. I store my crystals in the same rolling cart that you read about in my seed bead storage post, and utilize additional organizers inside of the drawers to keep the contents separated. Watch the video for all the details, and feel free to share below how you store your crystal beads and stones. I hope you enjoy, and stay tuned for the next installment of my bead storage series, which will be coming soon.
Why this Organization Method Works for Me...
The rolling carts with drawers also house other aspects of my supplies, and are a central part of my work area. Utilizing a couple of drawers for crystal storage means that the beads and stones are nearby, and easy to view when I am ready to work with them.
 The 11-compartment clear organizers that I purchase from the Dollar Tree are super cheap, see-through, and stackable. Twelve containers can fit in a drawer of my 10-drawer unit because they are slim and secure. These allow me to bring over a single enclosed container of beads/stones, without having to bring a whole unit, or drawer, and I don't have to bring over one piece at a time to decide what to work with.
Using the cart system, and the various clear plastic storage containers within, makes this storage method easy to adjust as more beads come in, or different types of seed beads enter into my collection. Storage is constantly evolving based on need.
I first purchased this specific type of container from a local Dollar Tree a few years ago, and to my surprise and happiness these containers continue to be available in their stores. What's even better? You can purchase these exact organizers online at DollarTree.com, without having to leave home!
I find that their slim profile makes for very easy stacking; whether on a table-top, shelf, or in a drawer. The lids snap shut and stay closed, and they easily adapt to my ever-evolving storage needs. These organizers can be stacked three-high in the drawers of my 10-drawer rolling carts, and I am able to fit four stacks per drawer, with additional room on the side for something else. That means 132 different items can be stored in a single drawer (11 compartments x 12 containers).
These secure containers come in a variety of different heights. I like to have a mix of the following heights: 
The 1.25″ and 1.5″ tall containers can be stacked on top of each other on the acrylic wall shelving unit; making these are great storage option for smaller quantities of beads. You could also stack a 1″ or 1.25″ on top of a 2″ container. By stacking them, you can squeeze more containers onto each shelf. Other things I love about these containers are (1) they are completely see-through, and (2) the flip top lids are very secure.
TIP: Not all flip-top containers are created equal. Some are cloudy, and are not as sturdy. I specifically recommend purchasing a listing like the one I have linked to in this post.
I have also started to implement a system of colorful dot labels, which I place on individual plastic bags, flip-top containers, etc. The dot color corresponds to a particular bead box, or online shop, so I know where the item came from. You can also write details on the dot, such as the date you received the material, how much it cost, brand, what it's made of, etc. I like that the color gives me an immediate heads up about where I acquired a material, without even having to write anything.
These rolling carts are so handy! I have one of the 12-drawer units pictured, and later added two of the 10-drawer units, which are taller and have a single stack of drawers. The thing I like about these storage carts the most are the following:
The drawers are interchangeable, even between units. I can move drawers around as much as I want, without any effort.
The drawers are completely removable. Sometimes I choose to pull out a drawer of material, and bring it over to my work space, without bringing the entire cart.
Easy to assemble, and very sturdy.
The fact that these carts are on casters makes moving them a breeze. You can roll an entire cart, full of supplies, over to another workspace if you'd like, without much trouble
This label maker is a workhorse! Get creative with colorful tapes and fonts, print multiple copies of the same label at once, and much more. This machine has gotten a workout from me over the past few years, and it keeps on kicking. I find the battery lasts a long time, the label tapes are very easy to find online, and it is fast and quiet. What more could one want from a label maker?
More About my Crystal Bead Storage
Since part of my crystal bead/stone collection is made up of high-end Swarovski Crystal, I make sure to prioritize those materials and ensure they are stored securely, and in a way which keeps them in my sight. However, If I do not have enough of the clear organizers to house all of my crystals, I use recycled boxes from the Potomac Beads Best Bead Box subscriptions. The Best Bead Boxes come in sturdy white cardboard containers with a lid and magnetic closure. 
Inside of the recycled white boxes, I store my less pricey Chinese crystal bicones, rondelles, and other lesser quality crystals. Similar to the mindset I explained with regards to my seed bead storage, since I am aware that I have these materials on hand at all times, and I already know what they look like, I don't need to have them in my sight on a regular basis. Instead, I simply know WHERE they are, and easily access them when needed. 
The recycled white boxes also contain more of the flip-top containers that I use across many different aspects of storage. That way, when I open the lid of the box, I can easily see what is inside, without having to dig through bags of items. Separate boxes house different shapes, and I label on each side of the boxes, so I know what's inside from all angles, even if I can't see through the boxes.
A General Message About Bead Storage
Bead storage will be an ongoing process of trial and error while you determine which methods are most effective for YOU. Because your situation is unique, these are some questions you may want to consider: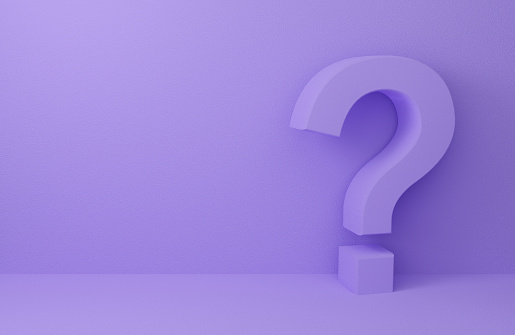 What is the size of your space?
Should your storage be permanent or portable?
How much are you willing to spend?
What kinds of supplies do you regularly use?
How much do you have to store?
Do you have a style/aesthetic?
Will this system be flexible for my needs?
It has taken me more than two years to share more about my methods for bead storage because it is constantly evolving. It's my goal to put a lot of thought into what I eventually share with you; therefore, I put these storage methods into personal use over a period of time, in order to feel comfortable recommending them to others.
The methods I personally use will not work for everyone, and that's totally understandable! I encourage everyone to find their own favorite methods of bead storage and organization, which meet your own unique circumstances. On that note, if you try one method, and it doesn't seem to work for you, try something else. Don't feel obligated to stick to a method that you aren't keeping up with, or isn't effective for you. Expect a period of trial and error, and actually putting systems into use over time, to see what is working, and what needs to be tweaked.
TIP: Use storage products that you have on hand first, if possible.
Get creative with storage solutions; scour your home for bins, baskets, carts, shelves, that you could utilize more effectively in your creative space. You don't have to sink a lot of money into organization, unless you want to. In fact, with effective organization you gain the ability to know exactly what you have on hand, and exactly where it is. You will save money by not having to purchase repeat supplies, unnecessarily. You will also save time because you won't be hunting down "lost" materials that could be jumbled in piles of random supplies.
My Favorite Bead Storage and Organization Products
Check out this blog post for a complete listing and links to each of my favorite bead storage and organization products.
Bead Storage Video and Blog Series
If You Enjoyed this Post...