Hey beautiful! In today's video, I will share one important section of my bead and jewelry making supply storage: how I store my findings. Over the past two and a half years, the binder organization system, which I shared in 2018, has grown from one three inch binder, to an entire series of binders. Each binder contains different materials, such as findings, gemstone pendants, and tassels, for example, in various types of colors and finishes. 
As you see in the video, my favorite way to store findings is in these 9-pocket card holders, and stored according to finish type; each finish in its own binder. Each type of finding is also contained in a small, clear, zip-top bag, which keeps the air out, and they are easy to see through. Not to mention, how many of these little bags come in the mail with our beads every month? 
In the video you will also see that I have a whole row of binders in use for various findings and other jewelry making components. The collection of binders has grown with my storage need, and I have plenty of free space on one of my work tables to house them. That said, feel free to start with simply one binder. You don't have to have a binder for every metal finish if you don't have a large stash. Start small, and you can easily add more, if needed. 
In fact, if you are just starting out with this system, and are just planning to use one binder, you may want to consider getting one that zips. Zippered binders are wonderful for portability because they typically come with a shoulder strap, and carrying handle, and you won't face the issue of the little plastic bags slipping out of the pocket sleeves, if you accidentally tip your binder upside-down.
Jewelry Finding Organization Supplies
Out of several brands of 9-pocket pages I have tried, I recommend the Ultra-Pro brand the most. The sturdier the pages in your binder system, the better, since they will be housing heavier/bulkier objects than paper cards. I like that these pages stand up to pretty much anything I put in them without curling, or having a tendency to get weighed down.
I enjoy the Avery brand Heavy Duty binders with the clear pockets, which allow you to slip a printed paper label on each side. I have multiple 2-inch, and a couple of 3-inch binders in use. I have a binder that holds each type of metal finding by finish color. The binder system also houses my gemstone pendants, tassels, small pieces of cord/ribbon, and buttons. This is a system of organization, which has been a favorite of mine over the years, and I have tried many!
This exact stand has a permanent spot on my main worktable. The cast iron material makes this stand very solid, and the white powder-coated finish, and decorative scrollwork, is also very pleasing to look at. A 3-inch binder that is filled to the brim is no match for this sturdy piece. While I am working on a project, stringing in particular, a binder can sit safely in the holder, and it's very easy to flip through, without the base moving at all. This stand also comes in other colors!
I have also started to implement a system of colorful dot labels, which I place on individual plastic bags, flip-top containers, etc. The dot color corresponds to a particular bead box, or online shop, so I know where the item came from. You can also write details on the dot, such as the date you received the material, how much it cost, brand, what it's made of, etc. I like that the color gives me an immediate heads up about where I acquired a material, without even having to write anything.
I use stick-on, repositionable tab dividers just like these inside the binder system. With a Sharpie/permanent marker, I write the name of the section on a tab, such as: clasps, earrings, chain, etc. Labeling the sections inside the binder will make flipping through it that much quicker. These stick-on dividers can be applied directly to the 9-pocket pages, and are easy to reposition, if needed. Bonus – if you are using this style for findings, you can match the tone of metal to the color of the tab. How nice!
A Message About Bead Storage
Bead storage will be an ongoing process of trial and error while you determine which methods are most effective for YOU. Because your situation is unique, these are some questions you may want to consider: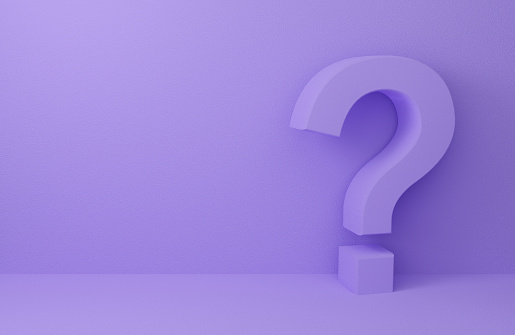 What is the size of your space?
Should your storage be permanent or portable?
How much are you willing to spend?
What kinds of supplies do you regularly use?
How much do you have to store?
Do you have a style/aesthetic?
Will this system be flexible for my needs?
It has taken me more than two years to share more about my methods for bead storage because it is constantly evolving. It's my goal to put a lot of thought into what I eventually share with you; therefore, I put these storage methods into personal use over a period of time, in order to feel comfortable recommending them to others.
The methods I personally use will not work for everyone, and that's totally understandable! I encourage everyone to find their own favorite methods of bead storage and organization, which meet your own unique circumstances. On that note, if you try one method, and it doesn't seem to work for you, try something else. Don't feel obligated to stick to a method that you aren't keeping up with, or isn't effective for you. Expect a period of trial and error, and actually putting systems into use over time, to see what is working, and what needs to be tweaked.
TIP: Use storage products that you have on hand first, if possible.
Get creative with storage solutions; scour your home for bins, baskets, carts, shelves, that you could utilize more effectively in your creative space. You don't have to sink a lot of money into organization, unless you want to. In fact, with effective organization you gain the ability to know exactly what you have on hand, and exactly where it is. You will save money by not having to purchase repeat supplies, unnecessarily. You will also save time because you won't be hunting down "lost" materials that could be jumbled in piles of random supplies.
Bead Storage Video and Blog Series
My Favorite Bead Storage and Organization Products
Check out this blog post for a complete listing and links to each of my favorite bead storage and organization products.
If You Enjoyed this Post...