Hey beautiful! In this post I have listed each of my favorite bead storage and organization products. Each product is linked to direct you to where it may be purchased, and I also provide info on what the product's purpose is in my storage system. At the bottom of this post, you will find the links to my bead storage video and blog series where I share the different aspects of my organization process, and you can see these items in use.
My Favorite Bead Storage and Organization Products
If you are just starting out with the binder organization system (click to see that post), and are only planning on using one binder, you may want to consider getting one that zips. Zippered binders are wonderful for portability because they typically come with a shoulder strap, and carrying handle, and you won't face the issue of the little plastic bags slipping out of the pocket sleeves, if you accidentally tip your binder upside-down.
I enjoy the Avery brand Heavy Duty binders with the clear pockets, which allow you to slip a printed paper label on each side. I have multiple 2-inch, and a couple of 3-inch binders in use. I have a binder that holds each type of metal finding by finish color. The binder system also houses my gemstone pendants, tassels, small pieces of cord/ribbon, and buttons. This is a system of organization, which has been a favorite of mine over the years, and I have tried many!
Out of several brands of 9-pocket pages I have tried, I recommend the Ultra-Pro brand the most. The sturdier the pages in your binder system, the better, since they will be housing heavier/bulkier objects than paper cards. I like that these pages stand up to pretty much anything I put in them without curling, or having a tendency to get weighed down.
This exact stand has a permanent spot on my main worktable. The cast iron material makes this stand very solid, and the white powder-coated finish, and decorative scrollwork, is also very pleasing to look at. A 3-inch binder that is filled to the brim is no match for this sturdy piece. While I am working on a project, stringing in particular, a binder can sit safely in the holder, and it's very easy to flip through, without the base moving at all. This stand also comes in other colors!
I have also started to implement a system of colorful dot labels, which I place on individual plastic bags, flip-top containers, etc. The dot color corresponds to a particular bead box, or online shop, so I know where the item came from. You can also write details on the dot, such as the date you received the material, how much it cost, brand, what it's made of, etc. I like that the color gives me an immediate heads up about where I acquired a material, without even having to write anything.
I use stick-on, repositionable tab dividers just like these inside the binder system. With a Sharpie/permanent marker, I write the name of the section on a tab, such as: clasps, earrings, chain, etc. Labeling the sections inside the binder will make flipping through it that much quicker. These stick-on dividers can be applied directly to the 9-pocket pages, and are easy to reposition, if needed. Bonus – if you are using this style for findings, you can match the tone of metal to the color of the tab. How nice!
These rolling carts are so handy! I have one of the 12-drawer units pictured, and later added two of the 10-drawer units, which are taller and have a single stack of drawers. The thing I like about these storage carts the most are the following:
The drawers are interchangeable, even between units. I can move drawers around as much as I want, without any effort.
The drawers are completely removable. Sometimes I choose to pull out a drawer of material, and bring it over to my work space, without bringing the entire cart.
Easy to assemble, and very sturdy.
The fact that these carts are on casters makes moving them a breeze. You can roll an entire cart, full of supplies, over to another workspace if you'd like, without much trouble
Just because these shelves are advertised for holding nail polish, doesn't mean they work any less effectively for beads! These acrylic units will match any decor, and do not take up any additional floor space. The shelves are easily mounted to a wall, and include the necessary hardware. 
If you use a wall system like this, the beads will be in your line of sight on a regular basis, which will help you remember what you have on hand. I started with one shelf, and my system has evolved into five of these units sitting side-by-side in my beading space. 
Each shelving unit holds a minimum of 222 rectangular flip-top containers; that's 37 containers per row, to be exact! More containers can be stored on these units, however, if you choose to use the shorter containers stacked on top of each other. If you stack two shorter flip top containers on top of each other, you are looking at storing a potential of 444 containers!
These secure containers come in a variety of different heights. I like to have a mix of the following heights: 
The 1.25″ and 1.5″ tall containers can be stacked on top of each other on the acrylic wall shelving unit; making these are great storage option for smaller quantities of beads. You could also stack a 1″ or 1.25″ on top of a 2″ container. By stacking them, you can squeeze more containers onto each shelf. Other things I love about these containers are (1) they are completely see-through, and (2) the flip top lids are very secure.
TIP: Not all flip-top containers are created equal. Some are cloudy, and are not as sturdy. I specifically recommend purchasing a listing like the one I have linked to in this post.
I use these small Command wall hooks, underneath the acrylic wall storage system, to hang my fire polish strands, for the most part. I find that anything I can store on the wall is a huge space saver AND I can visually see the items on a regular basis, which is a bonus to me. These hooks attach extremely easily with special adhesive tabs, which are supposed to prevent damage to paint/walls.
Since Czech glass fire polish beads arrive frequently in several of my regular monthly subscription boxes, and they are pre-strung on monofilament with a loop on one end, these seem like a no-brainer for me to hang up. I like to hang the FP beads in bunches by size, and then by color family,
I first purchased this specific type of container from a local Dollar Tree a few years ago, and to my surprise and happiness these containers continue to be available in their stores. What's even better? You can purchase these exact organizers online at DollarTree.com, without having to leave home!
I find that their slim profile makes for very easy stacking; whether on a table-top, shelf, or in a drawer. The lids snap shut and stay closed, and they easily adapt to my ever-evolving storage needs. These organizers can be stacked three-high in the drawers of my 10-drawer rolling carts, and I am able to fit four stacks per drawer, with additional room on the side for something else. That means 132 different items can be stored in a single drawer (11 compartments x 12 containers).
These stackable containers may be advertised to store shoes, but they work very well for housing many other types of objects. Each unit is separate, and opens fully from the front, by means of a clear door, which closes securely. The system comes in a set of 12, and some assembly is required. Once I got the hang of snapping the components together, I was able to put all twelve units together in under 20 minutes.
Besides storing additional jewelry tools, this system also houses things like shipping supplies, and finished jewelry that is listed for sale. 
You will find these adhesive hooks along my work space, holding items such as: open spools of Fireline beading thread, and my most-used beading pliers and wire cutters. The adhesive is meant to be safe to use on painted walls, and they are very sturdy. 
Using wall space for items that would normally take up space on my work surface is a strategy I can get behind. I like my work surface to be used for designing and creating, not for storing (if possible!). 
You may be wondering why I have a blanket listed with my favorite bead storage products. Well, I'll tell you! This item is more for beaded works in progress, rather than the beads themselves, but they are still useful for an aspect of storage. I like to cut these blankets into custom sized bead mats, which I use to line portable trays that I bead on. I then stack the trays, lined with Vellux, one on top of the other, and pull out a tray when I am ready to continue to work on a particular project. Additionally, I use these to make an entire table-cloth sized bead mat for my main work-space.
That's right! I use these "food trays" as portable project trays for works in progress. I am constantly working on several different ideas at a time, and I like the projects to be portable. I simply cut out pieces of the Vellux blanket to line the tray to size, and I can stack the projects on top of each other, which saves space, and is much more economical than purchasing a whole bunch of Bead-on-it Boards (although they are beautiful, and I would love to)!
I use this adorable purple and black storage case to house my Delicas. Since Delicas make for a great type of bead to travel with, I store them in this portable unit, which is a hard-sided carrying case, covered in fabric, and includes 60 screw-top vials. Additionally, the pocket at the top is large enough to house two more clear 4×6 containers with lids, and multiple flip-tops within. All of my delicas fit neatly, and safely portable inside. This case is advertised for Diamond Painting storage, but there is no reason it can't be used to store many other things.
This label maker is a workhorse! Get creative with colorful tapes and fonts, print multiple copies of the same label at once, and much more. This machine has gotten a workout from me over the past few years, and it keeps on kicking. I find the battery lasts a long time, the label tapes are very easy to find online, and it is fast and quiet. What more could one want from a label maker?
Clear, plastic zip top bags are easy to see through, and keep air and dirt off of finished jewelry pieces. Storing creations inside of individual bags also makes it easier to stack them, and keeps pieces from becoming entangled with each other.
I use the magazine board as a backer for necklaces. The 8.5×11″ size slides right into the 9×12″ plastic zip top bags. Card stock is used as a backer for bracelets. I fold the card stock in half, then in thirds, to bulk it up. The folded card stock fits neatly into the snack size bags. The gift tags with hearts are used as backers for earrings (holes punched with this 1/16″ hole punch).
A Message About Bead Storage
Bead storage will be an ongoing process of trial and error while you determine which methods are most effective for YOU. Because your situation is unique, these are some questions you may want to consider: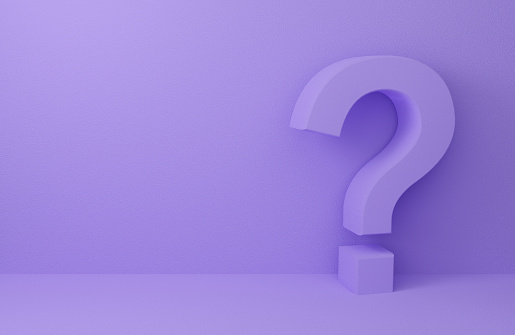 What is the size of your space?
Should your storage be permanent or portable?
How much are you willing to spend?
What kinds of supplies do you regularly use?
How much do you have to store?
Do you have a style/aesthetic?
Will this system be flexible for my needs?
It has taken me more than two years to share more about my methods for bead storage because it is constantly evolving. It's my goal to put a lot of thought into what I eventually share with you; therefore, I put these storage methods into personal use over a period of time, in order to feel comfortable recommending them to others.
The methods I personally use will not work for everyone, and that's totally understandable! I encourage everyone to find their own favorite methods of bead storage and organization, which meet your own unique circumstances. On that note, if you try one method, and it doesn't seem to work for you, try something else. Don't feel obligated to stick to a method that you aren't keeping up with, or isn't effective for you. Expect a period of trial and error, and actually putting systems into use over time, to see what is working, and what needs to be tweaked.
TIP: Use storage products that you have on hand first, if possible.
Get creative with storage solutions; scour your home for bins, baskets, carts, shelves, that you could utilize more effectively in your creative space. You don't have to sink a lot of money into organization, unless you want to. In fact, with effective organization you gain the ability to know exactly what you have on hand, and exactly where it is. You will save money by not having to purchase repeat supplies, unnecessarily. You will also save time because you won't be hunting down "lost" materials that could be jumbled in piles of random supplies.
Bead Storage Video and Blog Series
If You Enjoyed this Post...