Hey beautiful! In today's video, I will share another important section of my bead and jewelry making supply storage: how I store my multi-hole glass beads. I utilize one of my favorite organizational systems for storing these unique beads: the Acrylic Wall Shelf method. The reasons this method works for me are as follows:  
Why this Organization Method Works for Me...
Multi-hole glass beads are more expensive. I am a very visual person, and if I don't have these beads in my daily view, I may forget about them. Yikes!


Certain shapes are interchangeable. With the mutli-hole shapes stored together on the wall shelving, I may be able to come up with more creative solutions for my beadweaving designs with everything in one spot.
The wall storage system doesn't take up any additional floor space.
It's so easy to keep up with an increase, or decrease, in beads, as my stash evolves over time. Just add more flip-top containers, or add another wall shelf, etc.
Seeing the beautiful shapes and colors arranged on the wall makes me happy; they are beautiful to look at, and aesthetically pleasing!
Featured Bead Storage Products:
Just because these shelves are advertised for holding nail polish, doesn't mean they work any less effectively for beads! These acrylic units will match any decor, and do not take up any additional floor space. The shelves are easily mounted to a wall, and include the necessary hardware. 
If you use a wall system like this, the beads will be in your line of sight on a regular basis, which will help you remember what you have on hand. I started with one shelf, and my system has evolved into five of these units sitting side-by-side in my beading space. 
Each shelving unit holds a minimum of 222 rectangular flip-top containers; that's 37 containers per row, to be exact! More containers can be stored on these units, however, if you choose to use the shorter containers stacked on top of each other. If you stack two shorter flip top containers on top of each other, you are looking at storing a potential of 444 containers!
These secure containers come in a variety of different heights. I like to have a mix of the following heights: 
The 1.25″ and 1.5″ tall containers can be stacked on top of each other on the acrylic wall shelving unit; making these are great storage option for smaller quantities of beads. You could also stack a 1″ or 1.25″ on top of a 2″ container. By stacking them, you can squeeze more containers onto each shelf. Other things I love about these containers are (1) they are completely see-through, and (2) the flip top lids are very secure.
TIP: Not all flip-top containers are created equal. Some are cloudy, and are not as sturdy. I specifically recommend purchasing a listing like the one I have linked to in this post.
I have also started to implement a system of colorful dot labels, which I place on individual plastic bags, flip-top containers, etc. The dot color corresponds to a particular bead box, or online shop, so I know where the item came from. You can also write details on the dot, such as the date you received the material, how much it cost, brand, what it's made of, etc. I like that the color gives me an immediate heads up about where I acquired a material, without even having to write anything.
I use these small Command wall hooks, underneath the acrylic wall storage system, to hang my fire polish strands, for the most part. I find that anything I can store on the wall is a huge space saver AND I can visually see the items on a regular basis, which is a bonus to me. These hooks attach extremely easily with special adhesive tabs, which are supposed to prevent damage to paint/walls.
Since Czech glass fire polish beads arrive frequently in several of my regular monthly subscription boxes, and they are pre-strung on monofilament with a loop on one end, these seem like a no-brainer for me to hang up. I like to hang the FP beads in bunches by size, and then by color family,
A Message About Bead Storage
Bead storage will be an ongoing process of trial and error while you determine which methods are most effective for YOU. Because your situation is unique, these are some questions you may want to consider: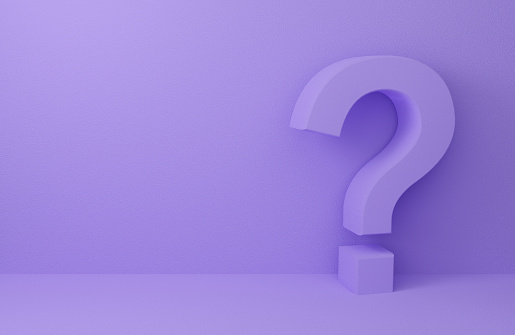 What is the size of your space?
Should your storage be permanent or portable?
How much are you willing to spend?
What kinds of supplies do you regularly use?
How much do you have to store?
Do you have a style/aesthetic?
Will this system be flexible for my needs?
It has taken me more than two years to share more about my methods for bead storage because it is constantly evolving. It's my goal to put a lot of thought into what I eventually share with you; therefore, I put these storage methods into personal use over a period of time, in order to feel comfortable recommending them to others.
The methods I personally use will not work for everyone, and that's totally understandable! I encourage everyone to find their own favorite methods of bead storage and organization, which meet your own unique circumstances. On that note, if you try one method, and it doesn't seem to work for you, try something else. Don't feel obligated to stick to a method that you aren't keeping up with, or isn't effective for you. Expect a period of trial and error, and actually putting systems into use over time, to see what is working, and what needs to be tweaked.
TIP: Use storage products that you have on hand first, if possible.
Get creative with storage solutions; scour your home for bins, baskets, carts, shelves, that you could utilize more effectively in your creative space. You don't have to sink a lot of money into organization, unless you want to. In fact, with effective organization you gain the ability to know exactly what you have on hand, and exactly where it is. You will save money by not having to purchase repeat supplies, unnecessarily. You will also save time because you won't be hunting down "lost" materials that could be jumbled in piles of random supplies.
My Favorite Bead Storage and Organization Products
Check out this blog post for a complete listing and links to each of my favorite bead storage and organization products.
Bead Storage Video and Blog Series
If You Enjoyed this Post...