Hey beautiful! In today's video, I will share another section of my bead and jewelry making supply storage. This time, I will show you how I store my semi precious gemstone beads. 
You may recognize the 11-compartment clear storage boxes, which I shared in my crystal organization video. The same containers house many of my gemstone beads. A portion of my bead wall storage system is also dedicated to certain gemstone beads.
Why this Organization Method Works for Me...
Visibility: Gemstone Beads are generally more pricey, and I don't want to forget what I have. If I don't see them, they may not get used, which is why I stack them in the clear storage boxes on a nearby table. The boxes don't take up much space, so I still have plenty of room on that table to work on other things.
Flexibility: I can easily add, or remove, the small, flat boxes, as my stash changes. It's also quick and easy to move them from a tabletop to one large storage bin, or drawer, in the future.
Orderly: Each type of gemstone bead has its own container. All sides are labeled, so the contents are evident no matter which direction the boxes are stacked. Finally, the containers are stacked in alphabetical order by contents.
Designing: The small containers are portable and secure, so they are easily moved around in my beading space, as needed. Also, the various compartments allow me to store different shapes and sizes of the same type of gemstone together, which is valuable to me when designing coordinating gemstone jewelry.
Featured Bead Storage Products:
I first purchased this specific type of container from a local Dollar Tree a few years ago, and to my surprise and happiness these containers continue to be available in their stores. What's even better? You can purchase these exact organizers online at DollarTree.com, without having to leave home!
I find that their slim profile makes for very easy stacking; whether on a table-top, shelf, or in a drawer. The lids snap shut and stay closed, and they easily adapt to my ever-evolving storage needs. These organizers can be stacked three-high in the drawers of my 10-drawer rolling carts, and I am able to fit four stacks per drawer, with additional room on the side for something else. That means 132 different items can be stored in a single drawer (11 compartments x 12 containers).
This label maker is a workhorse! Get creative with colorful tapes and fonts, print multiple copies of the same label at once, and much more. This machine has gotten a workout from me over the past few years, and it keeps on kicking. I find the battery lasts a long time, the label tapes are very easy to find online, and it is fast and quiet. What more could one want from a label maker?
Just because these shelves are advertised for holding nail polish, doesn't mean they work any less effectively for beads! These acrylic units will match any decor, and do not take up any additional floor space. The shelves are easily mounted to a wall, and include the necessary hardware. 
If you use a wall system like this, the beads will be in your line of sight on a regular basis, which will help you remember what you have on hand. I started with one shelf, and my system has evolved into five of these units sitting side-by-side in my beading space. 
Each shelving unit holds a minimum of 222 rectangular flip-top containers; that's 37 containers per row, to be exact! More containers can be stored on these units, however, if you choose to use the shorter containers stacked on top of each other. If you stack two shorter flip top containers on top of each other, you are looking at storing a potential of 444 containers!
These secure containers come in a variety of different heights. I like to have a mix of the following heights: 
The 1.25″ and 1.5″ tall containers can be stacked on top of each other on the acrylic wall shelving unit; making these are great storage option for smaller quantities of beads. You could also stack a 1″ or 1.25″ on top of a 2″ container. By stacking them, you can squeeze more containers onto each shelf. Other things I love about these containers are (1) they are completely see-through, and (2) the flip top lids are very secure.
TIP: Not all flip-top containers are created equal. Some are cloudy, and are not as sturdy. I specifically recommend purchasing a listing like the one I have linked to in this post.
A Message About Bead Storage
Bead storage will be an ongoing process of trial and error while you determine which methods are most effective for YOU. Because your situation is unique, these are some questions you may want to consider: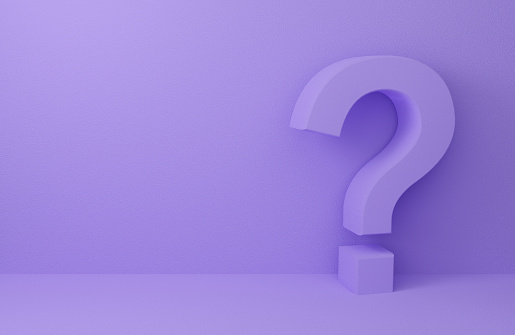 What is the size of your space?
Should your storage be permanent or portable?
How much are you willing to spend?
What kinds of supplies do you regularly use?
How much do you have to store?
Do you have a style/aesthetic?
Will this system be flexible for my needs?
It has taken me more than two years to share more about my methods for bead storage because it is constantly evolving. It's my goal to put a lot of thought into what I eventually share with you; therefore, I put these storage methods into personal use over a period of time, in order to feel comfortable recommending them to others.
The methods I personally use will not work for everyone, and that's totally understandable! I encourage everyone to find their own favorite methods of bead storage and organization, which meet your own unique circumstances. On that note, if you try one method, and it doesn't seem to work for you, try something else. Don't feel obligated to stick to a method that you aren't keeping up with, or isn't effective for you. Expect a period of trial and error, and actually putting systems into use over time, to see what is working, and what needs to be tweaked.
TIP: Use storage products that you have on hand first, if possible.
Get creative with storage solutions; scour your home for bins, baskets, carts, shelves, that you could utilize more effectively in your creative space. You don't have to sink a lot of money into organization, unless you want to. In fact, with effective organization you gain the ability to know exactly what you have on hand, and exactly where it is. You will save money by not having to purchase repeat supplies, unnecessarily. You will also save time because you won't be hunting down "lost" materials that could be jumbled in piles of random supplies.
My Favorite Bead Storage and Organization Products
Check out this blog post for a complete listing and links to each of my favorite bead storage and organization products.
Bead Storage Video and Blog Series
If You Enjoyed this Post...