Hey beautiful! In today's video, I will share another section of my bead and jewelry making supply storage. This time, I will show you how I store my stringing materials and jewelry tools.
You may recognize the 10-Drawer Rolling Cart storage, which I shared in the seed bead and crystal storage videos. The top five drawers of cart #2 are in use for stringing products, such as: suede and leather cord, nylon and waxed cotton cord, jewelry wire, bead stringing wire, and memory wire.
The latest addition to my storage system is the group of stackable storage compartments with doors, which house the jewelry tools that I do not feel the need to have immediately at my work-space. The tools are nearby, though, and are stored in such a way that I can easily find them.
Why this Organization Method Works for Me...
Easy Access: In the first part of the video, I share which items I like to have at my work space for immediate use. Items such as: open spools of my most often used fireline, sharp thread scissors, aluminum bead trays, and my main jewelry pliers. 
Flexibility: I can easily add, or remove the items in the drawers and storage boxes, and the containers themselves are easy to move around/add to if my needs change.
Space-Saving: My most often used Fireline thread and beading tools are right at my fingertips, and they don't take up extra space on my work surface since they are mounted on the wall. 
Orderly: The remaining materials and tools are stored in nearby locations, which are easy to access as soon as I need to. I have like items organized together, and items are labeled by category.
Featured Bead Storage Products:
You will find these adhesive hooks along my work space, holding items such as: open spools of Fireline beading thread, and my most-used beading pliers and wire cutters. The adhesive is meant to be safe to use on painted walls, and they are very sturdy. 
Using wall space for items that would normally take up space on my work surface is a strategy I can get behind. I like my work surface to be used for designing and creating, not for storing (if possible!). 
These stackable containers may be advertised to store shoes, but they work very well for housing many other types of objects. Each unit is separate, and opens fully from the front, by means of a clear door, which closes securely. The system comes in a set of 12, and some assembly is required. Once I got the hang of snapping the components together, I was able to put all twelve units together in under 20 minutes.
Besides storing additional jewelry tools, this system also houses things like shipping supplies, and finished jewelry that is listed for sale. 
These rolling carts are so handy! I have one of the 12-drawer units pictured, and later added two of the 10-drawer units, which are taller and have a single stack of drawers. The thing I like about these storage carts the most are the following:
The drawers are interchangeable, even between units. I can move drawers around as much as I want, without any effort.
The drawers are completely removable. Sometimes I choose to pull out a drawer of material, and bring it over to my work space, without bringing the entire cart.
Easy to assemble, and very sturdy.
The fact that these carts are on casters makes moving them a breeze. You can roll an entire cart, full of supplies, over to another workspace if you'd like, without much trouble
A Message About Bead Storage
Bead storage will be an ongoing process of trial and error while you determine which methods are most effective for YOU. Because your situation is unique, these are some questions you may want to consider: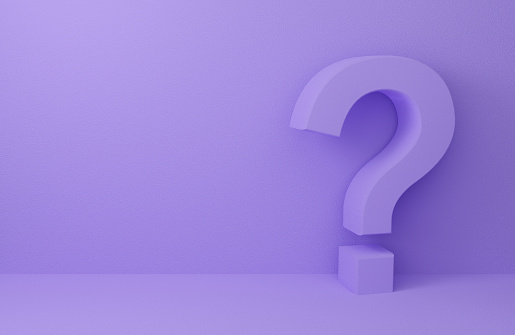 What is the size of your space?
Should your storage be permanent or portable?
How much are you willing to spend?
What kinds of supplies do you regularly use?
How much do you have to store?
Do you have a style/aesthetic?
Will this system be flexible for my needs?
It has taken me more than two years to share more about my methods for bead storage because it is constantly evolving. It's my goal to put a lot of thought into what I eventually share with you; therefore, I put these storage methods into personal use over a period of time, in order to feel comfortable recommending them to others.
The methods I personally use will not work for everyone, and that's totally understandable! I encourage everyone to find their own favorite methods of bead storage and organization, which meet your own unique circumstances. On that note, if you try one method, and it doesn't seem to work for you, try something else. Don't feel obligated to stick to a method that you aren't keeping up with, or isn't effective for you. Expect a period of trial and error, and actually putting systems into use over time, to see what is working, and what needs to be tweaked.
TIP: Use storage products that you have on hand first, if possible.
Get creative with storage solutions; scour your home for bins, baskets, carts, shelves, that you could utilize more effectively in your creative space. You don't have to sink a lot of money into organization, unless you want to. In fact, with effective organization you gain the ability to know exactly what you have on hand, and exactly where it is. You will save money by not having to purchase repeat supplies, unnecessarily. You will also save time because you won't be hunting down "lost" materials that could be jumbled in piles of random supplies.
My Favorite Bead Storage and Organization Products
Check out this blog post for a complete listing and links to each of my favorite bead storage and organization products.
Bead Storage Video and Blog Series
Tools and Stringing Material
If You Enjoyed this Post...